Who is BelFlex: Meet Holly James, FLERT Division Manager
Meet Holly James
[vc_row][vc_column][vc_column_text](It's no secret that a company's greatest asset is its team, and here at BelFlex we are lucky to call some really great folks our employees. For this blog series, we sat down with a handful of our staff to hear what it's like to work at BelFlex from their corners of the office.)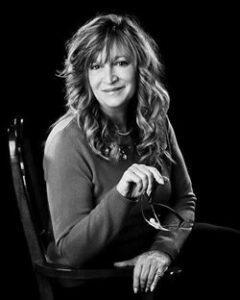 Meet Holly James. She heads up automotive staffing solutions provider, FLERT (First Line Emergency Response Team), which was acquired by BelFlex in December 2016. While new to the company, Holly is no stranger to the BelFlex belief to create opportunity for people and improve the communities in which they work.
Welcome! What's on the horizon for FLERT now that it's been acquired by BelFlex?
We are very excited about the future with Belflex! We hope to be a valuable and different offering for its customers. Already, we've expanded our own footprint with the help of the Chattanooga, Dayton, Cincinnati, Florence and Indianapolis offices. With the company's in-region presence in these cities, we've been able to serve new customers with help from the rest of the BelFlex team.
What can you share about your personal experience as part of the BelFlex brand thus far?
Honestly, the thing that hits me every time I talk to someone at BelFlex is the incredible friendliness and genuine desire to help! You just do not see this anymore—especially not in the automotive industry. The employees are all, by far, the nicest, most approachable group of people I've ever dealt with. From Mr. McCaw to every single branch manager, each person has welcomed us. Even the IT department is solicitous and wonderful!
What exactly is FLERT?
As a former quality manager in the automotive industry, I learned firsthand that inspectors often lacked the training necessary to do their jobs well. FLERT is unique in being the only company to offer trained quality control inspectors—exclusively. We view this as a perfect complement to Belflex's already vast array of offerings as we can strengthen opportunities in the automotive and manufacturing sectors.
Tell us a little about your background and what led you to start FLERT.
My path here is a little bit winding! Believe it or not, with degrees in Russian, German and Law and Economics, my first job was working in international business. I even lived in Germany for a time. After then spending a decade as a stay-at-home mom, I re-entered the workforce writing regulatory and training manuals, utilizing my law background. I eventually landed a role at an automotive company, where I saw a gaping need for trained quality inspectors. I began to train the folks I worked with using an actual curriculum, tests and mock inspections using real components and offered certification. It allowed those trained to acquire a valuable skill set and helped the plants they worked in. I started FLERT in 2009, when I realized that I could do more good by gathering a pool of folks who worked for us exclusively and subcontracting them to the plants who needed them.
What's most interesting to you about the staffing industry?
The opportunity to meet so very many people from every walk of life makes it fun every day. It's rewarding to know that we are the interface between our people and our customers and, in that role, how we can bring about a positive change in the lives of both.
What do you do when you're not at work?
I split my time between my grown children, grandchildren and friends. The grandchildren are a huge source of joy and amusement. I live on a small lake and enjoy having everyone over to fish and "mess around." In my evening hours, I do animal (cat and dog) rescue and transport to veterinarians. On weekends, I work (with actual skilled tradesmen who know what they are doing) on renovating 100+-year-old houses in struggling urban parts of Birmingham. After renovation, the houses are rented to deserving local families—sometimes our own workforce. My other hobbies include studying and collecting oriental rugs and ethnic cooking (mostly Russian). For the past three years, I've also been working towards a certificate in theology and philosophy from Sewanee University.
If you could have any other job in the world, what would you be?
I'd love to run a house for teen mothers and their children who didn't have the opportunities that they should and could have. There would be curfews and inspections and lessons in homemaking and life skills. The children would do homework first and be required to do chores. There would be gardens and swimming, sailing, canoeing, fishing, singing and woodworking. If we can help the children of the next generation refocus their goals, we can trade heartache for success and replace desperation with hope.[/vc_column_text][/vc_column][/vc_row]