Who is BelFlex: Tammy Donaldson, Business Development Manager
Meet Tammy Donaldson
Tammy is an important part of our team in the southeast, representing BelFlex in Tuscaloosa and all over west Alabama. Learn more about her recent award win, what she does best and what she loves about her job and BelFlex.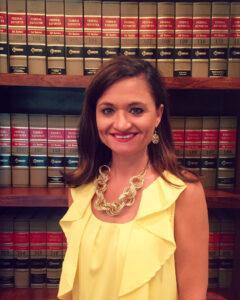 Congratulations on being named Ambassador of the Quarter by the Chamber of Commerce of West Alabama. What an amazing recognition! Tell us a little about the Ambassador program.
The Chamber Ambassador program bridges the gap between current and new members with the services they provide. We do this through mentoring new members as well as assisting with ground-breakings, ribbon cuttings and monthly Business After Hours. Ambassadors also serve as greeters at most Chamber events in an effort to foster goodwill among the membership.
What do you love most about participating in the program?
The one thing I love most about participating in the Chamber of West Alabama Ambassador program is networking. Networking and building relationships are my strong suits and probably one of the biggest assets I bring to BelFlex. I have a natural love for people so it comes naturally to me. From business leaders to government officials, I have met so many amazing, supportive community members over the past year in this program.
As you know and represent well, BelFlex is committed to serving in and giving back in our local communities. What can you share about the company's activities in Tuscaloosa? It's a special city given it's where the BelFlex Junior Mentoring Program was launched.
Yes, BelFlex is very active in giving back to Tuscaloosa and west Alabama. We recently partnered with the Chamber as a Next Level Executive partner, financially supporting West Alabama Works, a workforce development program focused on the manufacturing and automotive industrial industries. BelFlex also gives back to the community by allowing our employees to volunteer. For example, our office participates in West Alabama's Ready to Work program, which educates local high school students on alternative career opportunities. We help teach them how to prepare a resume, dress and interview for a job. On a personal level, I participate in a program called Character for Cupcakes as an alumn of Leadership Tuscaloosa. Each month I teach leadership skills to a group of elementary school students.
What makes BelFlex and the staffing industry a great fit for you, both professionally and personally?
Professionally, BelFlex has allowed me to grow and excel in my career. My job has pushed me to dive in 100% to build our visibility and market share here in Tuscaloosa. The leadership and firm foundation of support from management and corporate are priceless to me. I have had the opportunity to work for a few big name organizations, but none have demonstrated the leadership that BelFlex pours into their employees. Personally, BelFlex is family! I think the company does a dynamic job of hiring the right fit for the BelFlex family culture. They are just good people all around.
Just for fun, do you have any New Year's resolutions planned for 2019?
With everything going on (see questions 1-3), I haven't even had time to think about it yet!