Who is BelFlex: Amy Langston, Regional Director
Meet Amy Langston
[vc_row][vc_column][vc_column_text](It's no secret that a company's greatest asset is its team, and here at BelFlex we are lucky to call some really great folks our employees. For this blog series, we sat down with a handful of our staff to hear what it's like to work at BelFlex from their corners of the office.)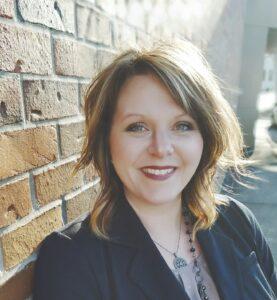 Meet Amy Langston. While she's a staffing pro, she's new here—her company, Premier Staffing, was acquired by BelFlex back in March and she took the helm immediately after the transition. We're happy to have her share what her experience joining the team has been like so far, and learn more about what makes her tick.
Welcome! While the acquisition is still fresh, what are you and the team looking forward to most about being a part of BelFlex?
The resources available! We now have a network of offices that we can bounce ideas off of and knowledge is power in this industry. The BelFlex team has been very inviting and that made the transition so much easier.
What can you tell us about Premier Staffing and its history and expertise?
In over 20 years, we have become a reliable source in the central Arkansas market to fill both professional and industrial positions. We can fill one position or 500 positions through our dedicated and thorough process. We value partnering with our clients and finding the right person the first time, reducing turnover.
You just celebrated your ninth year at Premier. Tell us a little about your experience there.
I came in looking for a position and they had an opening. It turned out to be a great career for me, fully matching my personality and experience. I love what I do. Yes, there are days I get frustrated but the good outweighs the bad. We change people's lives by providing an income that supports their basic needs. That is still one of the best feelings! On the flip side, I also love when we provide our clients with the exact candidate needed.
Congratulations on your promotion to the leader of this entire Premier division. How would you describe your leadership style?
I am very hands on and lead by example. My team knows I am just as willing to do some of the unglamorous tasks to help complete our orders. I am in the trenches with them and get satisfaction by teaching them, too. I love cross-training employees to really focus on his or her individual skillsets and finding ways to utilize each person to their fullest potential. Again, I love creating future leaders because I can't do it all.
What do you do when you're not at work?
I love to travel—my favorite places are: Morrison, Colorado; Dublin, Ireland; Nashville, Tennessee; New Orleans, Louisiana; and South Padre Island, Texas. I also love to fish in my kayak, turkey hunt with my husband, hike, and enjoy the outdoors. I enjoy spending time with my family and three daughters, who range from teenagers to a preschooler—life is never dull.
If you could have any other job in the world, what would you be?
I'm fascinated by tornadoes and think I'd be a tornado chaser. I just think it's awesome. Outside of that, staffing allows me to see and be a part of so many industries—I just love what I do.[/vc_column_text][/vc_column][/vc_row]