Staffing the Carolinas Region: Inside BelFlex's Core Markets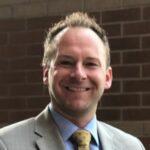 A Q&A with Carolinas Regional Director, Jason Schafer
We're excited to be back with our second inside look at BelFlex around the country. (If you missed our first installment, you can learn about the Tri-State region in this post.) This time we're diving into our operations in the Carolinas region (covering four branch offices located in North and South Carolina) with Regional Director Jason Schafer. Jason has been with BelFlex for over four years and has been an important part of the company's growth during that time.
1. Give us a sense of the manufacturing industry in your market. What types of companies is BelFlex currently working with?
The manufacturing industry in the Carolinas is growing! State government leaders are doing exciting things to attract and bring in new companies to the area. The economy and manufacturing sectors are booming right now—in fact, the Greenville, SC area is the 4th fastest growing area in the U.S. This is amplified as unemployment continues to experience record lows, and there are more open positions than workers available. These challenges, while making our job to bring the right people to the right opportunities extremely difficult, allow new verticals for BelFlex to showcase their talent and recruiting efforts to achieve new growth.
2. How would you characterize your clients' and workforce's needs in the Carolinas?
Our clients' needs are robust just like the rest of the labor market. We are all experiencing the skills gap and talent shortage. Finding, attracting and retaining dependable labor are conversations at the forefront for every employer right now. The workforce in our region is diverse, with a mix of younger, inexperienced workers looking to get into the workforce, those who are underemployed and retirees who are in search of part-time, supplemental work.
3. What initiatives is BelFlex currently driving or involved with in the local community?
We are a huge part of our local communities in and around all four of our offices here. Whether we're participating on an economic development committee, picking up trash to help clean the community, volunteering to make 1,500 PB&J sandwiches for the Boys & Girls Club, creating training programs with our local community colleges or mentoring the future of our workforce and conducting mock interviews through the BelFlex Junior Mentoring Program—we are and will continue to give back and develop the communities we serve.
4. What's next for BelFlex in your market?
GROWTH is next for BelFlex. If you have or know someone with experience in staffing or are/is looking to get into an exciting career, please let me know! We are actively building a team for opening a new office in Raleigh. We are also growing across our region so this is an exciting time to join our organization. I promise, you'll love working for BelFlex.
Jason is right—we're always looking for great people to join our team. Reach out to learn more. Stay tuned for more coming soon from our regional directors across the country.