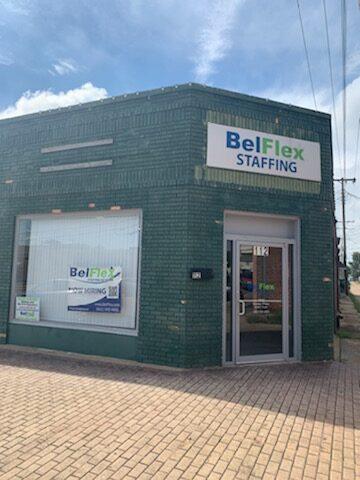 Succeeding Together
At BelFlex Staffing in Cleveland, MS, we specialize in light industrial staffing. We serve employers and job seekers in the Cleveland, MS area, in addition to surrounding counties including Bolivar, Coahoma, Leflore, Sunflower, Tallahatchie, Quitman and Washington.
Our positions range from contract opportunities to direct hire opportunities, depending on the employer and specialization.
We pride ourselves on working hard to keep our clients happy and our employees actively working! We call it Succeeding Together.
"The staff working in office are extremely friendly and personable. The work they do is extremely beneficial to the community. There are always plenty of job openings and their biggest goal has always been to help fill those positions."- Brittney B.