Staffing & Recruitment Services Jeffersonville IN
2903 E 10th Street Suite 13
Jeffersonville, IN 47130
View map
Phone: (812) 250-2770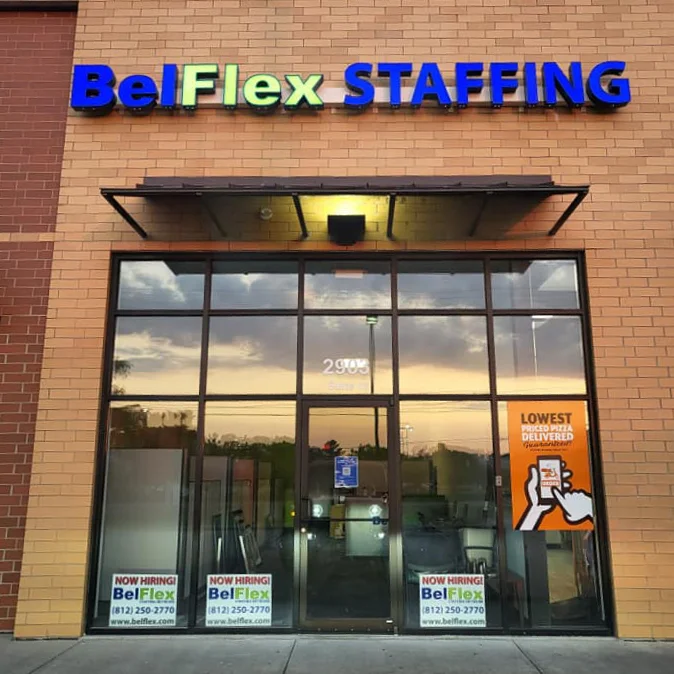 Succeeding Together
Meet our show stopping team at BelFlex Staffing in Jeffersonville, IN! When you visit our office, you'll be greeted with a smiling face and a team truly dedicated to getting involved in our community, which you'll see exemplified through our regional leader, Traci Johnson, and her role as an ambassador for One SI.
We work with key employers in the Jeffersonville area such as Hemprise, Universal Forest Products, TSI Trucking, and more. We're always looking to connect with those looking for contract or contract-to-hire positions in light industrial and production roles.
Special financial incentives or bonuses are available for specific clients or roles.
Stop in and meet our stellar team today!
More About Us
Jobs at this location