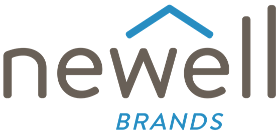 Newell Brands
We're hiring 180+ Associates Immediately
Warehouse Associates | Forklift Operators
Pay range is $17.00 to $21.00 per hour, 40 hours/week
Call now: 317-634-0100
BelFlex is hiring contract-to-hire Warehouse Assemblers and Forklift Operators for Newell Brands.
Warehouse Associates | Forklift Operators
$17.00-$21.00/hour | 40 hours/week
Weekly Pay on Fridays via Direct Deposit or Skylight Pay Card
Comprehensive Benefits Package (Dental, Health, Vision)
Referral bonuses for referring great employees-like you
Temp to Hire opportunities
Are you looking for a company that desires competent, results driven, self-starters who enjoy working in a team environment but can also work independently and is interested in learning and growing as an individual? We desire employees who desire long term employment. Newell Brands is a distributor of consumer brands we all know and love, such as Rubbermaid, Sunbeam, Ball, Calphalon, Sharpie, Elmers, Krazy Glue, Coleman, Yankee Candle and so many more. Newell Brands prides itself on being a savvy, innovative and overall excellent force for good and an amazing place to work, grow and thrive. Their brands enhance consumers lives at home and outside by creating moments of joy, building confidence and providing peace of mind.
Job Duties
Packaging product and operating packaging equipment. Labeling pallets and maintaining a clean work space. Maintaining warehouse documentation.
Shift: 4am–4pm or 4pm-4am and includes every other weekend. You pick!
Requirements: We're looking for candidates with great attendance, steel toed boots/shoes, the ability to pass a background check and drug screen, and experience working on a warehouse. High school diploma or equivalent preferred.
Call now: 317-634-0100
Newell Brands is a leading global consumer goods company with a strong portfolio of well-known brands. For hundreds of millions of consumers, Newell Brands makes life better every day, where they live, learn, work and play. If you would like more information about working for Newell Brands, please contact the BelFlex office below or you can register online.
5215 East Thompson Road
Indianapolis, IN 46237
Phone: 317-634-0100