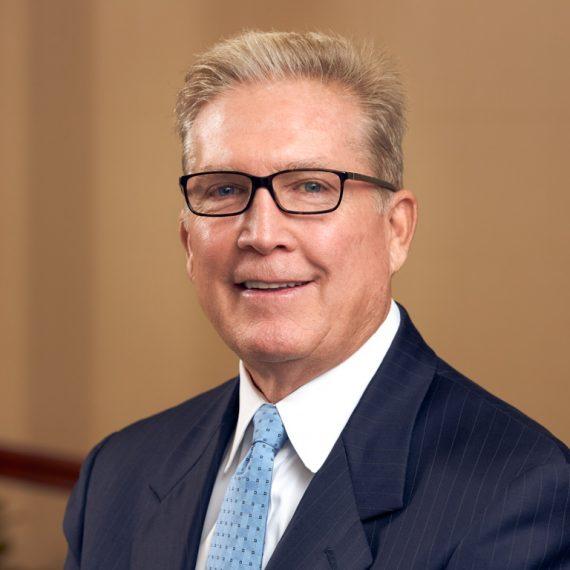 Meet Our Co-Chairman/Owner
Mike McCaw was born and raised in Cincinnati, Ohio. In 1976, he graduated Summa Cum Laude from Ohio State University with a B.S. in Accounting. Mike graduated Magna Cum Laude from the University of Santa Clara Law School in 1979. He was admitted to the Ohio Bar in that same year and spent a year in private practice with the law firm of Cors and Bassett before becoming legal counsel for Belcan Corporation, a provider of engineering solutions.
Over the next 16 years, Mike contributed to Belcan's growth through a variety of roles that included Chief Financial Officer, President of Belcan TechServices Division and Chief Operating Officer. During the period of 1996-2010, Mike took on a reduced operating role at Belcan in order to pursue a number of other business and real estate ventures. One of these ventures, McCaw Investment, Ltd., is a real estate holding company that owns commercial real estate. Mike is also a partner in Wealth Dimensions Group, Ltd., a registered investment advisor with over $750 million of assets under management.
In 2010, Mike succeeded Ralph G. Anderson, the founder of Belcan Corporation, as CEO. With over 7,000 employees and $700M of revenue, Belcan was sold to a private equity firm in 2015. However, BelFlex Staffing Network, a subsidiary of Belcan Corporation, was retained by the McCaw Family in the transaction, and Mike remained the CEO. Through the McCaw Family Charitable Fund, the McCaw family actively supports many charities, including The Salvation Army, Xavier University, The Freestore Foodbank, Parkinson's Association, One Way Farm and The United Way.